A human story
CNN MCO has a unique ability to offer a full range of services as it is:

Autonomous
Having an independent view on the entire value chain (shipyards, shipbuilders, manufacturers, experts, etc.);

Reactive
The operational availability of ships can be contracted at a high level, supported by a dedicated unit;

Adapted to contracts
With fixed prices over the long term to avoid fluctuation;

Close to its clients
Attentive to their specific requirements whether military or civilian, and hugely flexible.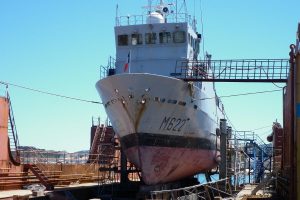 Independence and safety
We attach great importance to the values of respect, professionalism, determination and independence. Our activities therefore form part of a social and environmental balance.
Our model is based on safety, combined with respect for our ecosystem, compliance with legal, regulatory and contractual requirements, environmental protection, pollution prevention and a continuous improving  approach to our management.